What is a Digital Product and How do you Build a Successful One?
If you've made it to this post, it's likely that you're considering taking your idea to the next level, building your own digital product, and perhaps even launching a Minimum Viable Product (MVP) to the market.
So, we're going to let the basics clear from minute 1.
What is a digital product?
Digital products come in different forms, shapes and sizes. Strictly speaking, digital products are tools or services that you interact with via a digital medium. They can focus on providing business to clients services (b2c) such as Airbnb, which digitally connects people who want to rent out their homes with people who are looking for accommodation; business to business (b2b) like Jira, an issue tracking software for building digital products; or backend services as databases like MongoDB.
Here lies the main hallmark of a digital product. It brings together the notion of a product and service and delivers the value through the digital interaction point.
This one was easy.
What is the difference between a digital product and a digital good?
We differentiate between digital products and digital goods in the following way: digital products are programming code-based assets that deliver a particular interactive value proposition to the final user. These are mostly web, mobile apps, digital dashboards, data systems, and many more (and this is what we're best at).
Digital goods, on the other hand, are items that exist in digital form and are void of any user-interactive components. Some digital goods may be implemented in physical form as well, such as electronic books, stock images, online courses, video tutorials, and so on.
If you were planning to create one of the products included in the first group, you're in the right place.
Main requirements of a digital product
There is a general misconception that websites or mobile apps are genuine digital products. They are not. Technically speaking, they're simply frontend platforms for users to interact with. There is much more to a digital product than just a mobile or a web app: there is a huge backend office where we process user data and interact with other information and services in the background.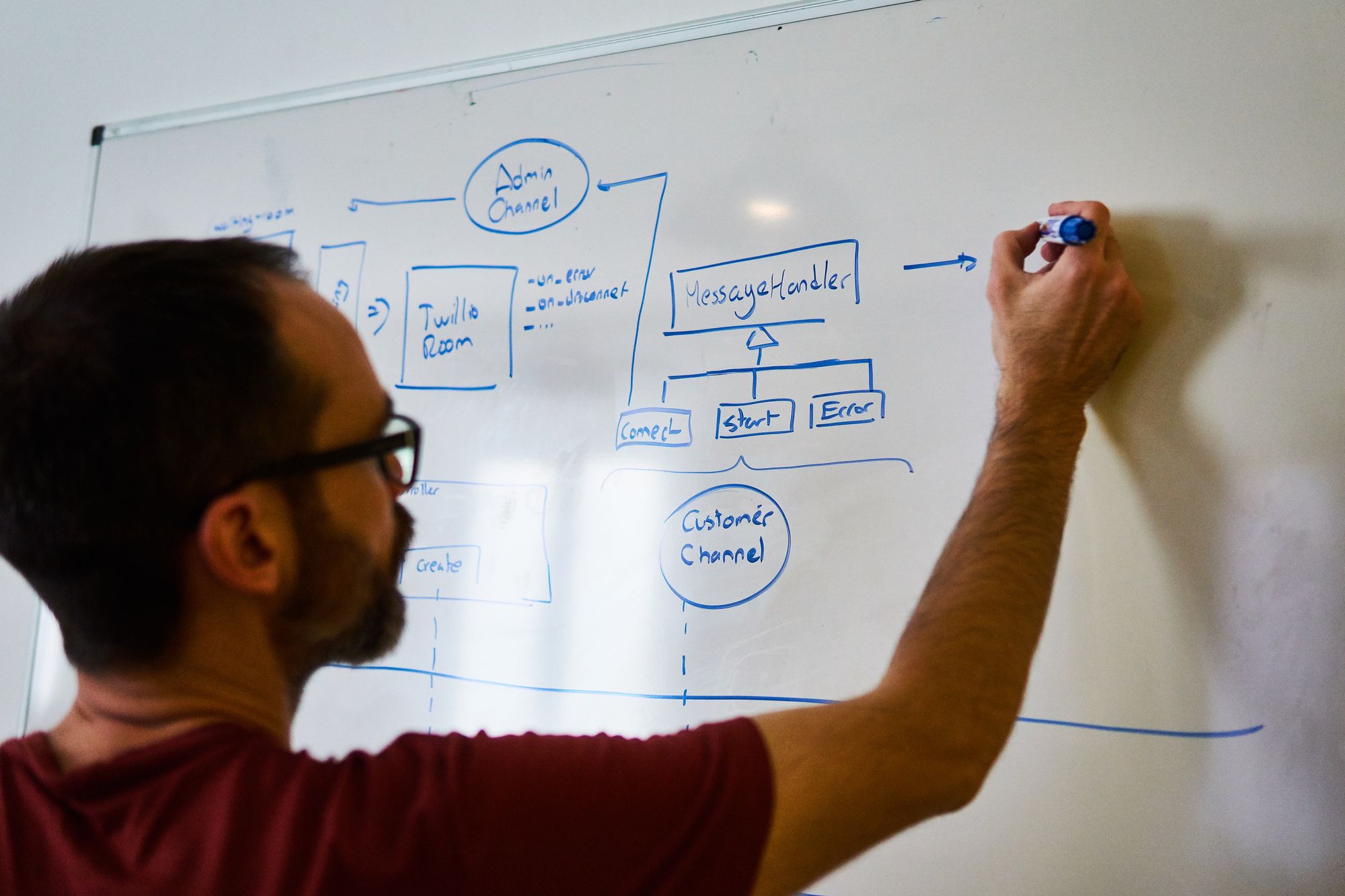 When working with a client, we always make the following requirements for all digital products to meet, crystal clear:
Its value proposition solves a specific problem
It will be created following user-centric design
It has revenue-generating potential
Did you check the above? Good! Let's dive slightly deeper into how it is created.
What is the difference between digital product development and digital product design?
Think of an analogue product. Let's say, a Nutella jar (yes, we're being completely partial here). Its product design ensures that it can be easily gripped with one hand (while filling your spoon with the other), and its characteristic-lined lid facilitates opening and closing. The development of the product, however, will involve modelling the jar glass, making the protective sealing film and disk, and creating the lid out of polypropylene.
From our perspective, a product team is composed of design and development profiles. Both take decisions regarding the product.
Translating this to the digital environment, digital product design involves a set of processes aimed at coining user interface and visualisation in an online platform. Digital product design is ultimately about problem solving, and digital product designers seek to improve the experiences of users by helping to identify, investigate, and validate these problems.
Development processes are intertwined with design from the very beginning. During development, frontend and backend developers will build a prototype, test its functionality, and iterate from there until the product is launched.
Breaking down the digital product full cycle: our 3 stages
At Acid Tango we currently single out three major steps in our working roadmap: discovery; design and development; launch and scale. You can adjust this cycle and make it more complex, but at its core, it is built on these three moments.
Although this topic can occupy dozens of pages, we'll keep it short and sweet for the purpose of this post.
Discovery
In the beginning is always the Idea. However, only 1 out of 10 digital product ideas turn into successful products and manage to deliver value to end-users. The ideation phase is intended to find out whether your digital product can avoid failure. Traditionally, this phase is all about the identification of a problem and coming up with a solution. It may include conceptualisation, research and analysis, estimations and other activities. The main objective of this phase is to prove the feasibility of your future digital product.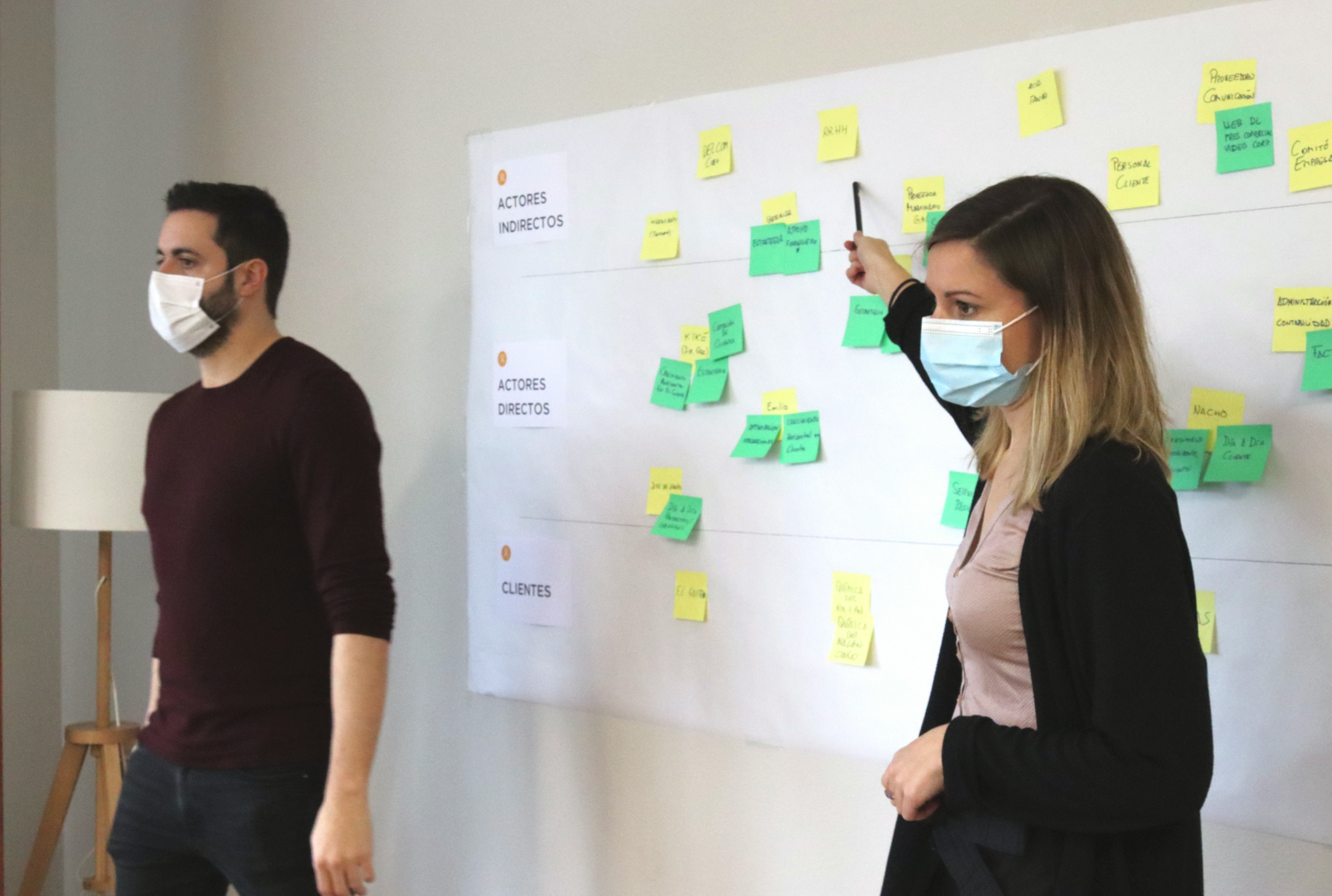 What does this phase include?
Research users' needs and problems
Analyse market trends
Challenge assumptions and ideas
Sketch theories
Define operational efficiency with service blueprints
Define a budget
Map your user personas
Find your value proposition
Once the Discovery process is complete, you will now have a proof of concept, or PoC, which will let you test the feasibility of a design concept. For this reason, some people assign PoC to the phase of wireframing or prototyping. However, we treat it as a prior stage because it helps us understand whether a digital product can be built.
Design and Development
After the Discovery (if it's successful, that is), you are ready to move forward and think about how your digital product should look and feel.
What does this phase include?
Wireflow definition
Prototyping on high level and low level wireframes
Prototype
Pilot testing
Alpha/beta release
QA testing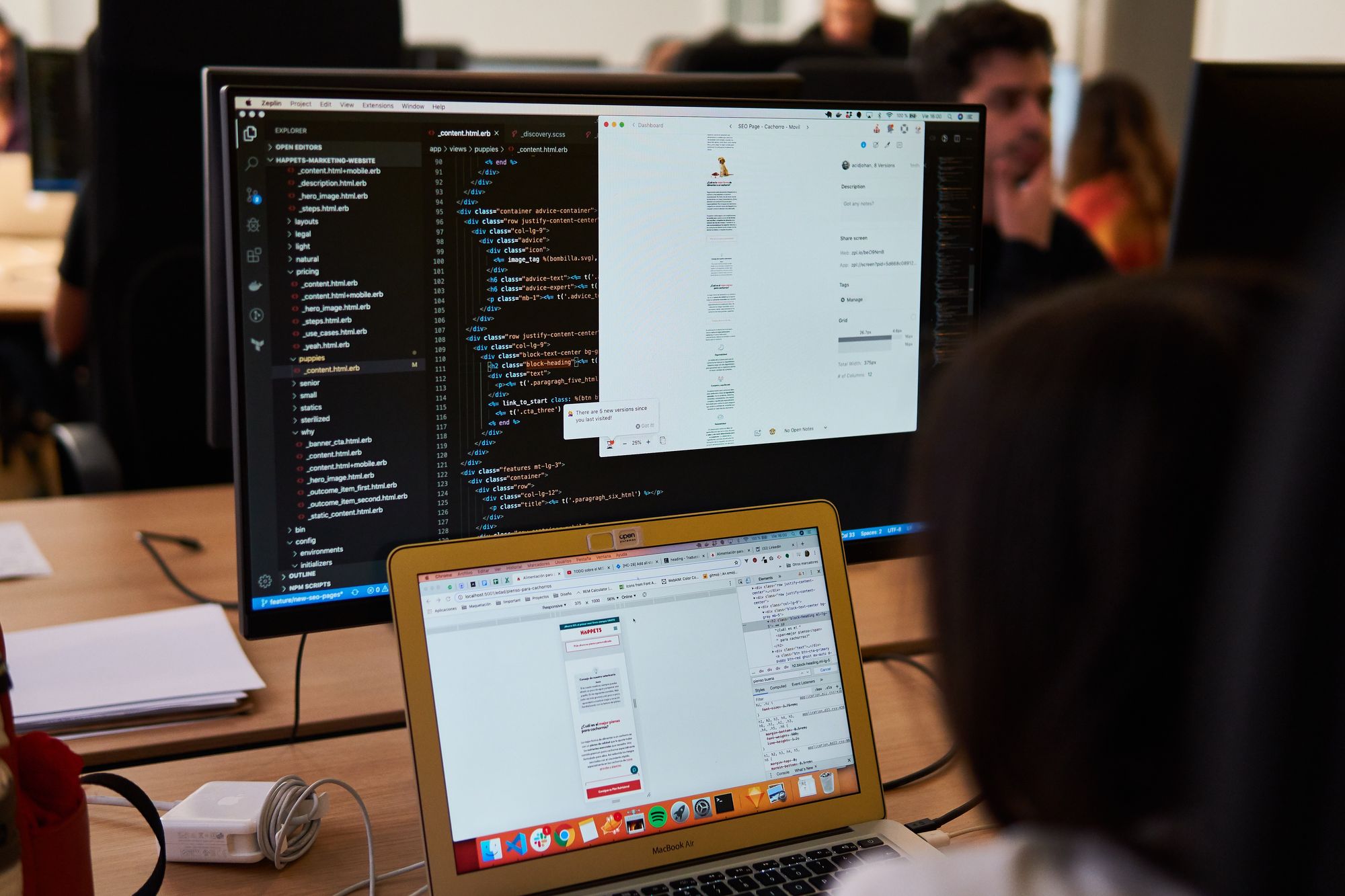 The end of this second stage will leave you with the "widely-known yet achieved but just a few" Minimum Viable Product, or MVP. The MVP, which we will discuss in detail soon enough, is a version with some basic functionality and UI. This step of advanced digital product development is essential for idea validation. It also allows you to learn from user feedback. An MVP can either be a working prototype or even a simple idea visualisation depending on the approach you choose to build your MVP.
Launch and Scale
The go-to-market is the moment every product owner dreams of. A lot of effort has already been invested, though many more challenges lie ahead.
What does this phase include?
Ongoing development and design, involving building new features, updates, scaling the product, solving bugs, etc. The core goal of on-going development is to ensure the product growth, keep up with the trends, improve the UX and understand new needs. At this stage we should carefully consider user feedback to improve our product, as well as provide support if they need it.
Product evolution, ensuring it progresses in terms of security, quality, performance, pricing, and other facets.
Knowledge transfer, from the design and development team to the client's allocated squad, as well as working as interim CTOs and CEOs during the project hand-off.
The growth stage will also comprise of creating a pre-launch strategy and marketing plan, which may include (but is not limited to):
Website, landing page or teaser
Social media content, either paid or organic and paid
Email marketing campaigns
Influencer campaign
Guest posting and relevant media publications
Pre-release reviews
Miscellaneous promotion campaigns
Referrals from early-bird users
Now that all concepts are clear, it is time to start thinking about whether you need a tech partner to turn your idea into a marketable MVP. Is that a yes? Drop us a line at hello@acidtango.com and we will be happy to assist you.